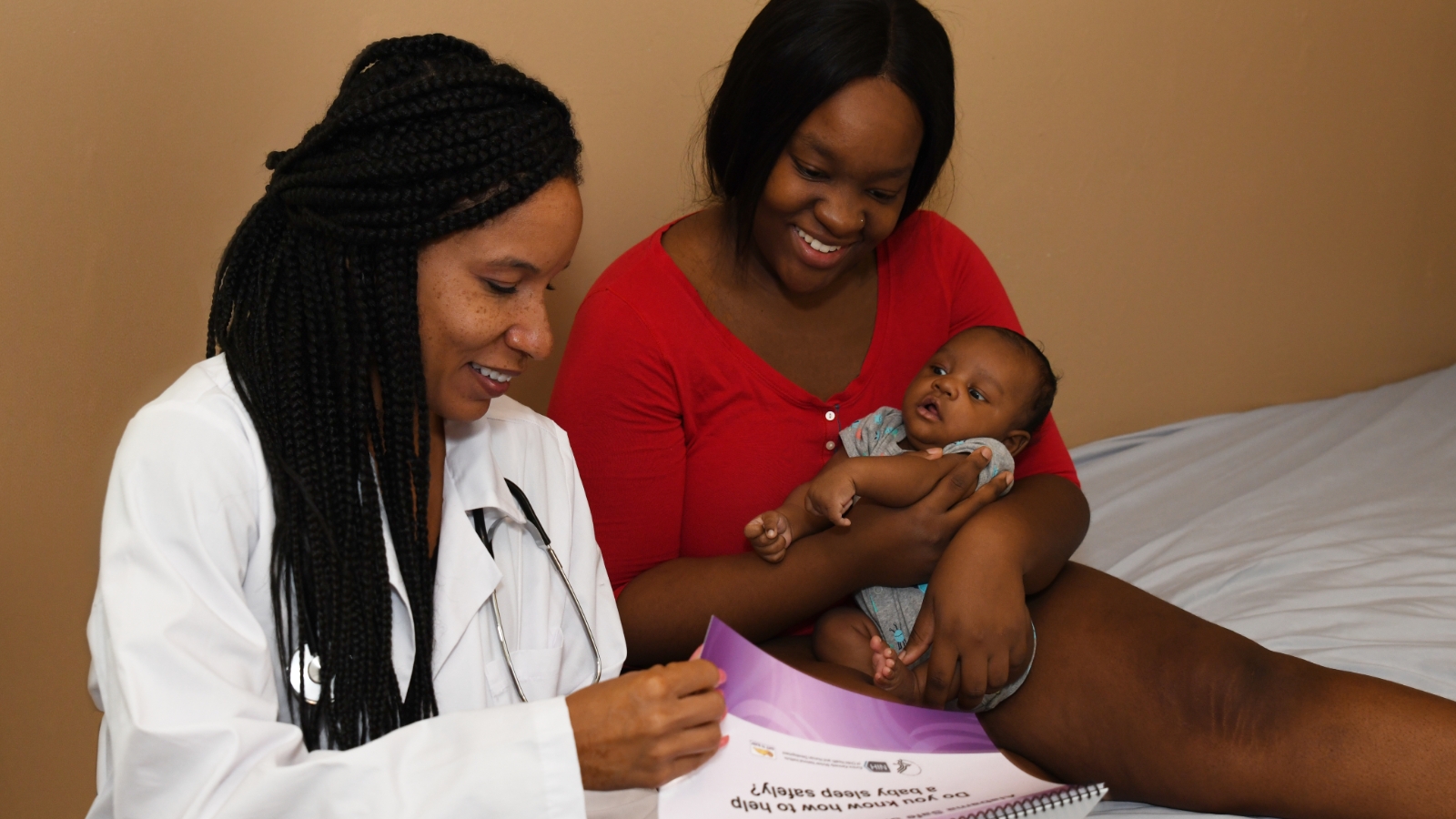 Eunice Kennedy Shriver National Institute of Child Health and Human Development leads the Safe to Sleep® campaign with support from the following collaborators:
American Academy of Pediatrics (AAP) is an organization of pediatricians who are committed to the attainment of optimal physical, mental, and social health and well-being for all infants, children, adolescents, and young adults. In addition, the safe sleep messages outlined in Safe to Sleep® materials are based on recommendations from the AAP Task Force on SIDS. You can read the latest policy statement from the AAP Task Force on SIDS (2022).
American College of Obstetricians and Gynecologists (ACOG) is an organization of obstetricians and gynecologists that advocates for quality health care for women, maintains standards of clinical practice and continuing education for its members, promotes patient education, and increases awareness among its members and the public of the changing issues facing women's health care. In addition to women's health care information for health care providers at https://www.acog.org/, ACOG provides information for patients at https://www.acog.org/For_Patients.
Centers for Disease Control and Prevention (CDC) is the primary federal agency for conducting and supporting public health activities in the United States.

CDC Injury Center, Division of Unintentional Injury Prevention is a focal point for public health approaches to preventing violence and injuries and their consequences, including reducing infant suffocation, a preventable contributor to SUID.
Maternal and Infant Health Branch, Division of Reproductive Health, National Center for Chronic Disease Prevention and Health Promotion works to promote optimal and equitable health in women and infants through public health activities and aims to improve the investigation and monitoring of SIDS and other SUID and to identify opportunities for prevention and reduction in racial and ethnic disparities.

Consumer Product Safety Commission (CPSC) is a federal agency charged with protecting the public from unreasonable risks of injury or death associated with the use of the thousands of consumer products under its jurisdiction.
First Candle (formerly the SIDS Alliance) is a national nonprofit health organization that unites parents, caregivers, and researchers nationwide with government, business, and community service groups to advance infant health and survival. First Candle provides information on SIDS and safe sleep to new and expecting parents as well as grief-related information and services for those who have lost a child.
Maternal and Child Health Bureau of the Health Resources and Services Administration aims to improve the health of mothers, children, and families through support of programs that assure access to quality care and provide assistance for those who want to apply for support services and programs, such as Medicaid, among other functions. MCHB supports the National Action Partnership to Promote Safe Sleep (NAPPSS), a coalition working to develop and implement a practical action plan to make safe infant sleep a national norm.
Partners
The following groups lead and participate in campaign activities related to promoting safe sleep for infants and reducing infant mortality.
The campaign also partners with nursing and other organizations on its continuing education module for nurses. Learn more about these partners.
Federal SUID/SIDS Workgroup
U.S. Department of Health and Human Services
U.S. Department of Defense