October is Sudden Infant Death Syndrome (SIDS) Awareness Month.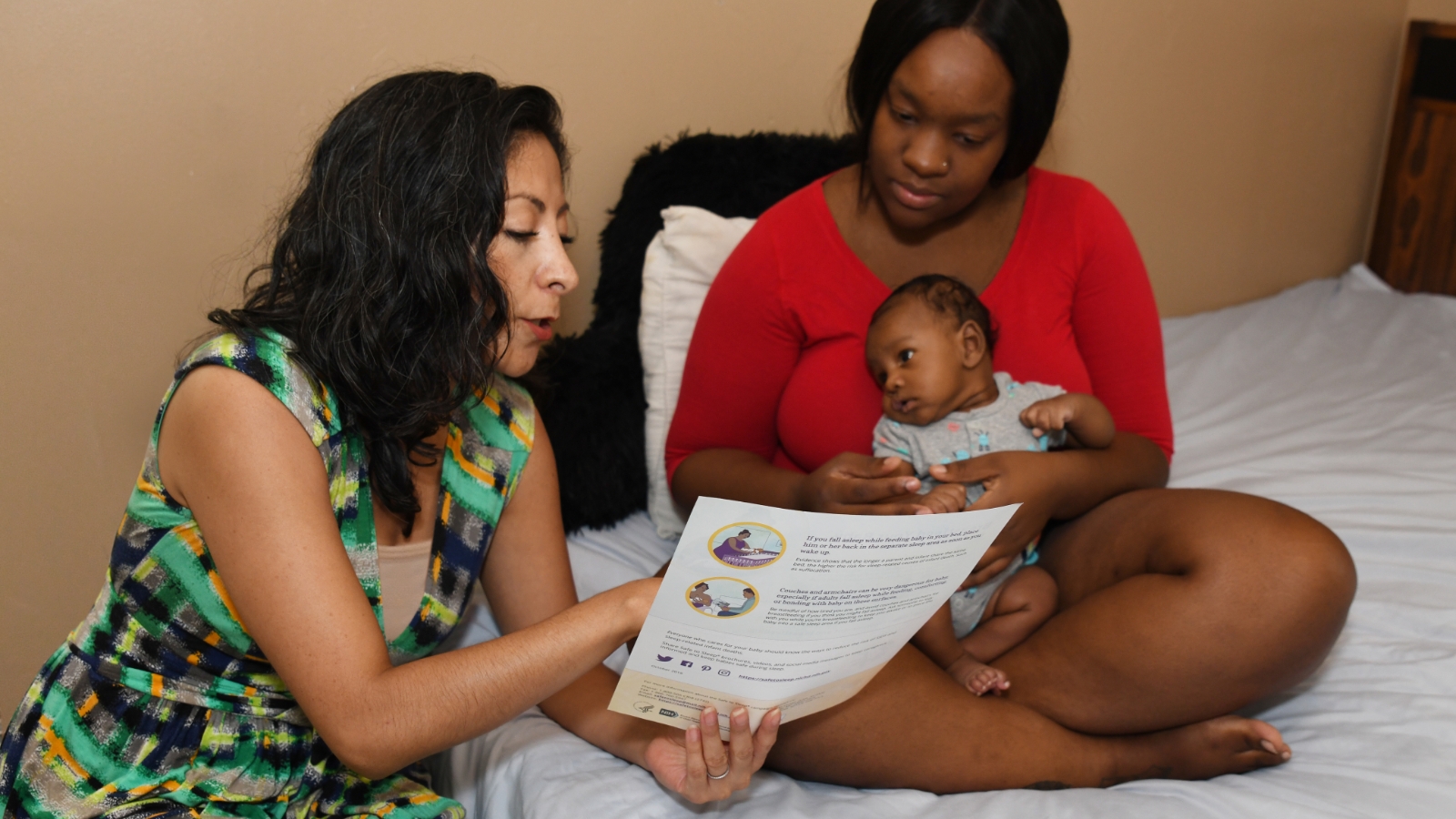 In October and beyond, infant caregivers and service/healthcare providers can join Safe to Sleep® and its partners to encourage safe infant sleep and help raise awareness about ways to reduce the risk of SIDS.
Despite decreases in rates of SIDS and other sleep-related infant deaths, more than one-third of sudden unexpected infant deaths that occur in the United States each year are from SIDS.1 Research also shows that unsafe sleep areas, such as those that include non-fitted sheets, blankets, or stuffed toys, remain a leading cause of infant death.2
How to Use This Toolkit
Use this toolkit to:
Raise awareness about safe infant sleep, such as through a #SafeSleepSnap activity or the #ClearTheCrib Challenge.
Normalize images of safe sleep practices.
Celebrate caregivers' roles in helping to keep baby safe during sleep.
Adjust this toolkit's resources and messages to meet your organization's tone, communication needs, and goals for SIDS Awareness Month.
This toolkit includes:
Refer to this digital toolkit as often as you need to before, during, and after SIDS Awareness Month. If you have questions that are not answered in this information, please contact nichdSafetoSleep@mail.nih.gov.
Watch our July SIDS Awareness Month Planning Webinar
to find out more about the focus of this year's observance, get an introduction to the educational activities, and more.
Learn more about ways to reduce baby's risk of SIDS and other sleep-related deaths.