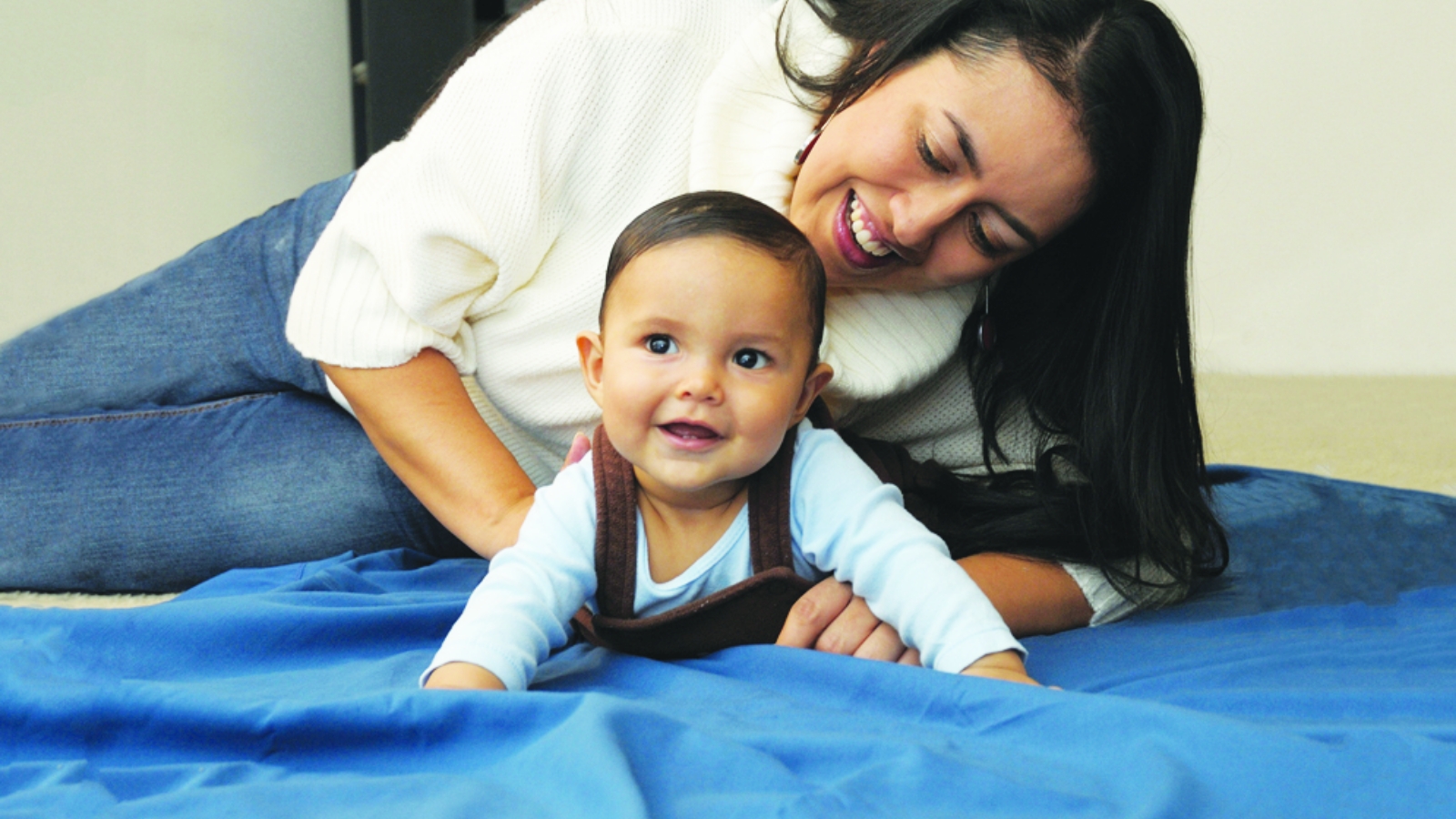 Babies need tummy time!1 Although it does not directly reduce the risk of Sudden Infant Death Syndrome (SIDS), tummy time is an important way to help baby grow and develop.
What is tummy time?
Tummy time refers to placing baby on their stomach while they are awake and someone is watching them.
What are the benefits of tummy time?
Supervised tummy time is important because it helps to:
Strengthen baby's neck, shoulder, and arm muscles so the baby can start to sit up, crawl, and eventually walk on their own
Improve baby's ability to move and control their muscles to complete various actions (sometimes called "motor skills")
Prevent flat spots on the back of baby's head
Tummy time tips
Most babies can start tummy time sessions a day or two after they are born. Babies benefit from having two or three short (3- to 5-minute) tummy time sessions each day. As your baby gets older, you can have longer, more regular sessions throughout the day. Pediatricians recommend that by about 2 months of age, babies be getting 15 to 30 minutes of total tummy time daily.
The following ideas can help you and your baby enjoy tummy time:2
Spread out a blanket on a clear area of the floor.
Place a rolled-up towel under baby's arms to help prop them up slightly.
Try short sessions after a diaper change or nap.
Put a toy within baby's reach to help baby interact with their surroundings and learn to play.
Have someone you trust sit in front of baby to encourage interaction and bonding.
Visit https://healthychildren.org
for more information on tummy time.
What are other ways to prevent flat spots on my baby's head?
Giving baby regular, frequent tummy time sessions is a great way to prevent flat spots on the back of baby's head. You can also do the following to help prevent flat spots from forming on the back of baby's head:
Hold baby upright when they are not sleeping (sometimes called "cuddle time").
Limit the amount of time baby spends in car seats, bouncers, swings, and carriers where their head is against a surface.
Change the direction baby lies in the crib from one week to the next. For example, have baby's feet point toward one end of the crib one week, then have the feet point toward the other end of the crib the next week.
Change the location of baby's crib in the room every few weeks. A new spot in the room encourages baby to move their head to look around and see new things.