Safe Infant Sleep Environment Photo 1
This photo illustrates a safe sleep environment for a baby, in which the risks of Sudden Infant Death Syndrome (SIDS) and other sleep-related causes of infant death are low. Baby is sleeping on its back on a firm and flat sleep surface; baby is dressed in sleep clothing; and there are no crib bumpers, pillows, blankets, loose bedding, or toys are in the sleep area.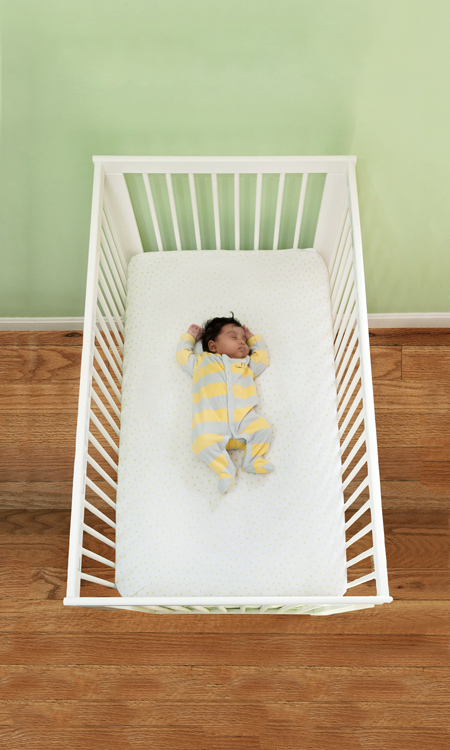 Download 450x750 resolution (JPG 246 KB)
Download from NICHD Flickr Album
Image courtesy of the Safe to Sleep® campaign, for educational purposes only; Eunice Kennedy Shriver National Institute of Child Health and Human Development, http://www.nichd.nih.gov/sids; Safe to Sleep® is a registered trademark of the U.S. Department of Health and Human Services.