Give your baby plenty of tummy time when he or she is awake and when someone is watching. Supervised tummy time helps your baby's head, neck, and shoulder muscles get stronger and helps prevent flat spots on the baby's head.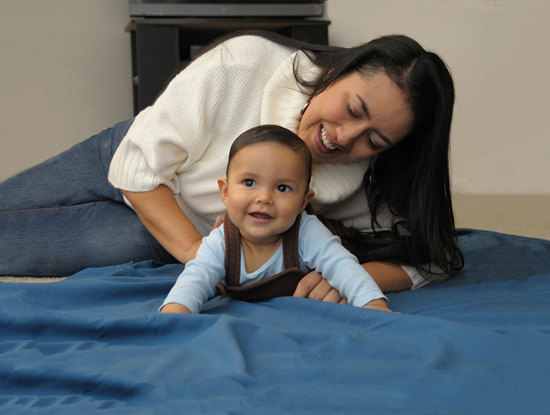 Download 995x750 resolution (JPG 469 KB)
Download from NICHD Flickr Album
Image courtesy of the Safe to Sleep® campaign, for educational purposes only; Eunice Kennedy Shriver National Institute of Child Health and Human Development, http://www.nichd.nih.gov/sids; Safe to Sleep® is a registered trademark of the U.S. Department of Health and Human Services.