October is Sudden Infant Death Syndrome (SIDS) Awareness Month.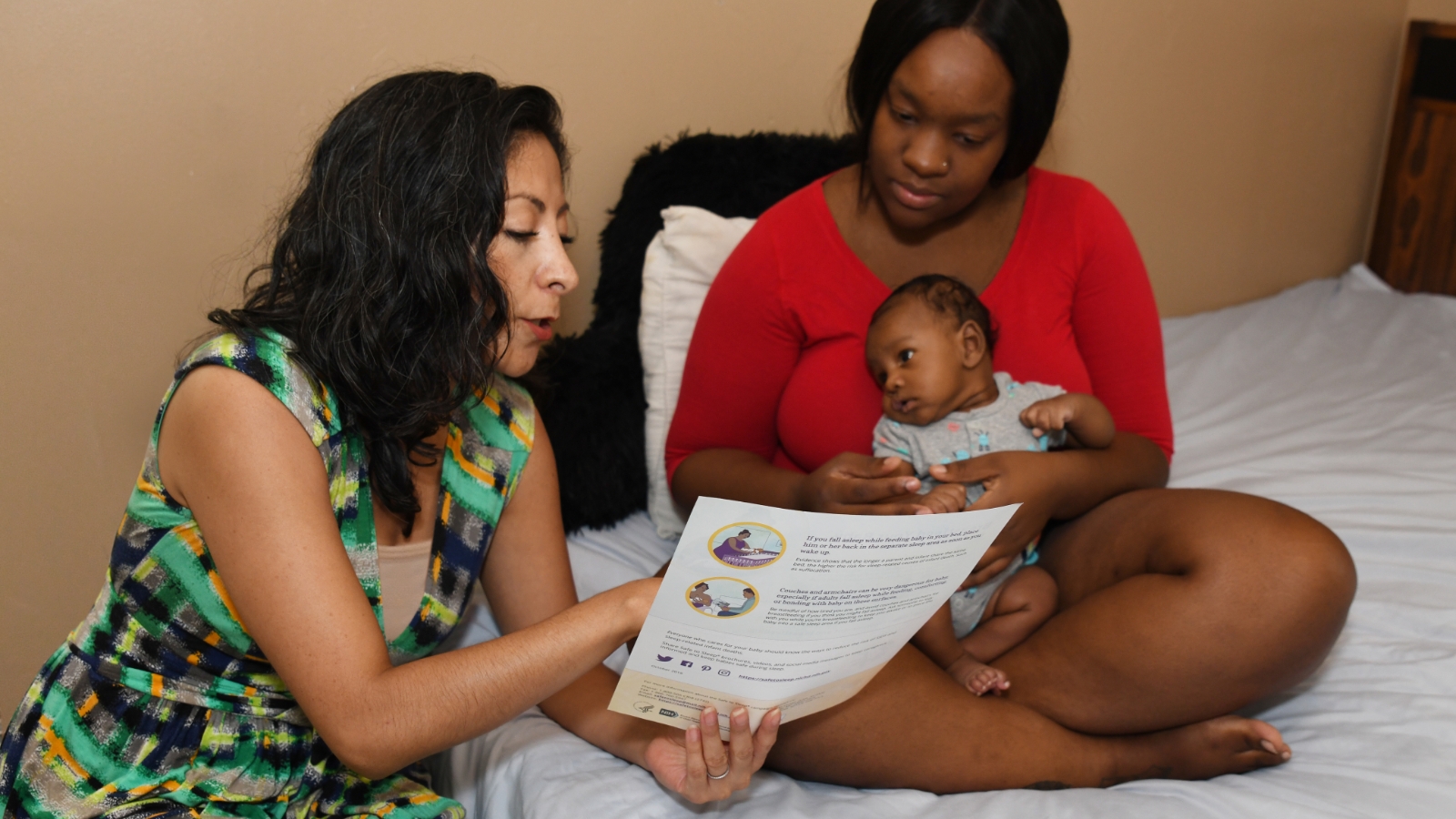 In October and beyond, infant caregivers and service/healthcare providers can join Safe to Sleep® and its partners to encourage safe infant sleep and help raise awareness about ways to reduce the risk of SIDS.
Despite decreases in rates of SIDS and other sleep-related infant deaths, more than one-third of sudden unexpected infant deaths that occur in the United States each year are from SIDS.1 Research also shows that unsafe sleep areas, such as those that include non-fitted sheets, blankets, or stuffed toys, remain a leading cause of infant death.2
How to Use This Toolkit
Use this toolkit to:
Adjust this toolkit's resources and messages to meet your organization's tone, communication needs, and goals for SIDS Awareness Month.
Related National Observances
Other related national observances include:
Past SIDS Awareness Month Activities